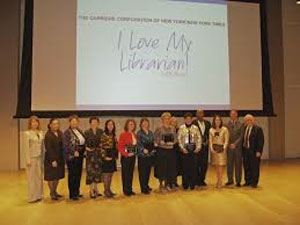 This year National Library Workers Day is celebrated/observed on Tuesday April 18th 2017. National Library Workers' Day is held annually on the Tuesday of National Library Week, which is held every year in the month of April.
Celebration\ Observance
The day is to recognize the contirbutions librarians make by having awards calendar as well as food being brought in. National Library Workers day is not a national holiday but rather an observance to bring attention and reward our librarians in the United States for their hard work and dedication.
History
This day was first celebrated in April 2004 and has since been an annual observance celebrating librarians contributions to the library system in the United States.
Days till National Library Workers Day 2017
There are 20 days until the celebration/observance of National Library Workers Day Tuesday April 18th 2017.