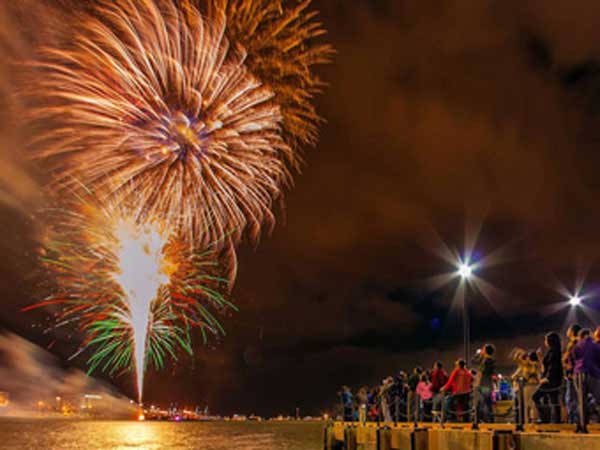 January 2017
Su
Mo
Tu
We
Th
Fr
Sa
1

New Years
Sunday January 1
-6 years, -10 months, -29 days
or -2524 days

2
3
4
5
6

Epiphany
Friday January 6
-6 years, -10 months, -24 days
or -2519 days

7
8
9
10
11
12
13
14
15
16

Martin Luther King Day
Monday January 16
-6 years, -10 months, -14 days
or -2509 days

17
18
19
20
21
22
23
24
25
26
27
28
29
30
31
New Years Day for the year 2017 is celebrated/ observed on Sunday, January 1. Most people (all Federal employees) will also enjoy Monday, January 2nd as a day off to celebrate New Years.
New Year's marks the start of a new year (January 1st) according to the Gregorian calendar. The day is a Federal holiday in the United States with government offices, schools and most businesses closed. Many will reflect on their past year accomplishments and set new goals for the New Year.
Most countries around the world celebrate New Year's on January 1st. Some people around the world will celebrate the civil holiday on the January 1st and celebrate their cultural or religious New Year on another date.
The Chinese New Year occurs on the new moon of the first lunar month which marks the beginning of spring sometime between January 21st and February 21st. Jewish New Year (Rosh Hashanah) occurs in the fall following the sighting of the new moon using the lunar calendar sometime between September 5th and October 5th. Islamic New Year (Muharram) is based on a 354 day lunar calendar that changes their New Year by roughly eleven days each year as mapped to the Gregorian calendar. Many south and south east Asians celebrate New Year between April 13th to 15th. The Orthodox New Year falls on around January 14th each year often referred to as the Old New Year because it's based on the first day of the Julian calendar which was widely used prior to the acceptance of the Gregorian calendar.
Days to New Years Day 2017
Sunday, January 1st is day number 1 of the 2017 calendar year with -6 years, -10 months, -29 days until New Years Day 2017.
New Years Day
Name(s):
New Years Day
Type:
Federal Holiday
When:
First day of the year on Gregorian Calendar
Dates of New Year's Day
| Holiday | Date | Days to Go |
| --- | --- | --- |
| New Year's Day 2022 | Saturday, January 01, 2022 | -698 |
| New Year's Day 2023 | Sunday, January 01, 2023 | -333 |
| New Year's Day 2024 | Monday, January 01, 2024 | 32 |
| New Year's Day 2025 | Wednesday, January 01, 2025 | 398 |
| New Year's Day 2026 | Thursday, January 01, 2026 | 763 |
| New Year's Day 2027 | Friday, January 01, 2027 | 1128 |