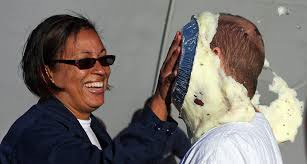 The next upcoming Boss's Day is on Wednesday October 16th, 2019. Boss's day is held on October 16th or closest week day each year and is a day for workers to show appreciation to management or their boss. Much like Employee Appreciation Day, as a day to show appreciation to the workers, Boss's Day is a day for the workers to show their appreciation and to give thanks to their Boss.
Celebration\ Observance
This is a day where employees have a chance to get their boss a card, gift, or communicate appreciation for all that they do. Its also often used as a day to create better communication between management and the workers with seminars and programs to aid in this process. Boss's Day is not a national federal holiday but rather an observance for employees to show appreciation to their boss's.
History
The day got its start from Patricia Bays Haroski of State Farm registered the holiday with US Chamber of Commerce and designated October 16 as the day because it was her father's birthday. She wanted to show appreciation for her boss and in 1962 Governor Otto Kerner moved forward on Haroski's registration and officially proclaimed the day as Boss's Day.