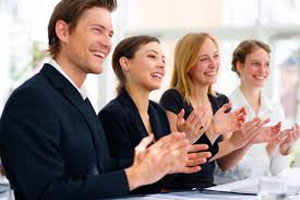 This year Employee Appreciation Day is celebrated/observed on Friday March 3rd, 2017. Employee Appreciation Day is held on the first Friday in March allowing management to show thanks and reward for their workers hard work throughout the year.
Celebration\ Observance
Bosses and Management will often show their support and thanks by bringing in food, having a party, giving time off, doing team building exercises and other activities that show appreciation to their employees and workers for their hard work and dedication.
History
The Recognition Professionals International first established Employee Appreciation Day back in 1995. The holiday is still gaining popularity in the United States. This day is not recognized through out the United States and is not an official national holiday.
Days till Employee Appreciation Day 2017
There are -24 days until the celebration/observance of Employee Appreciation Day Friday March 3rd, 2017.