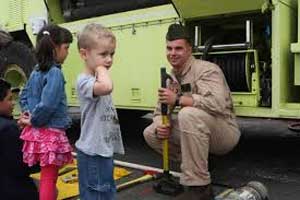 The next upcoming Take our Daughters and Sons to Work Day is on Thursday April 25th, 2019. Take our Daughters and Sons to Work day is held in the United States on the fourth Thursday in April every year designed for parents to share with their children their work. For many this is a chance to introduce your children to your Boss and show and tell what you do each day. Also this is an opportunity for your Boss to appreciate and give thanks for your contributions to the workplace.
Celebration\ Observance
This day was originally Take our Daughters to Work Day but changed in the year 2003 to include boys. The purpose of the program is to expose our children to a variety of career paths early in life to get them thinking about options as well as to have them exposed while their gender roles are more flexible. By exposing children early to all career options this can help combat gender stereotypes at an early age.
History
The observance was started in 1992 by founder Gloria Steinem and then president of Ms. Foundation for Women, Marie C Wilson with the first celebration taking place April 22, 1993. Since then the holiday has been celebrated every year with the name changing in 2003 to include boys. Today all around the world this day is celebrated with parents taking their children to work and in some areas people are encouraged to take children from shelters and other residential housing programs to support those in need.