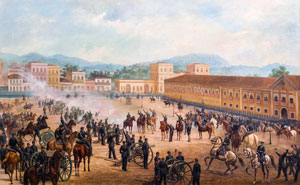 Republic Proclamation Day celebrates when the United States of Brazil was declared and Brazil's second Emperor, Dom Pedro II, was removed from power. This all happened on 15 November 1889.
Celebration\ Observance
To celebrate this day any just get the day off and enjoy a day with family or friends. Many Brazilians reflect over how important such a day was to the independence of their country.
History
The son of the king of Portugal declared himself king of Brazil and therefore gained independence from Portugal to which he changed his name to Dom Pedro I. His 5 year old son took the throne (Pedro II) and did not do a good job and he was overthrown creating a free republic.