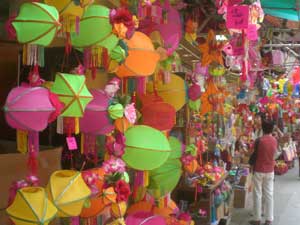 Mid Autumn Festival is celebrated on the 15th day of the 8th lunar month. If the day after Mid Autumn Festival falls on a Sunday the following Monday will be the observed holiday.
Celebration\ Observance
Festivities include the eating of moon cakes, fire dragon dances and light lantern displays.
History
The day comes from a mythical tale about a hero named Hou Yi who saved his people by shooting down nine suns that were burning his people. For this he was calendar the elixir of immortality from the Queen Mother of the West.