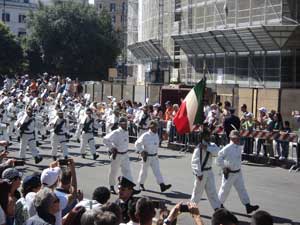 Republic Day in Italy celebrates when Italy became a republic by voting to eliminate the monarchy. This holiday is celebrated on June 2nd each year.
Celebration\ Observance
On this holiday people watch military parades, go to official ceremonies, and put a wreath on the tomb of the Unknown Soldier. Schools, banks, post offices, and governmental offices will be closed.
History
Italians voted to get rid of the monarchy on June 2nd, 1946. When that happened they became a republic.