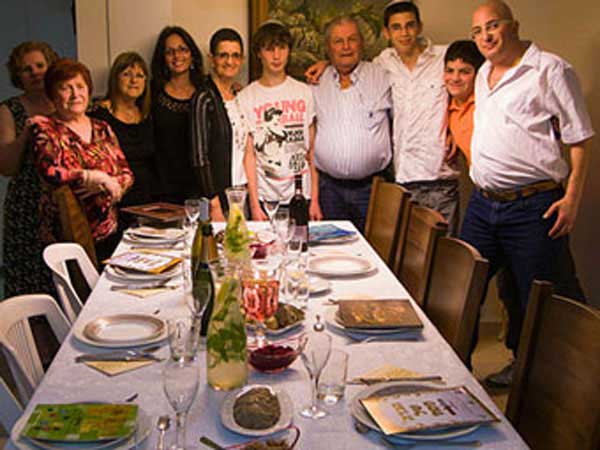 Jewish family in Israel sitting down to enjoy Passover dinner.
Passover for the year 2025 starts on Sunday, April 13th and ends the 7 day holiday on Saturday, April 19th. Because the Jewish calendar is a lunar calendar, the holiday begins on the sunset of the previous day on the evening of Saturday, April 12th. For Reform and Reconstructionist Jews who follow the Biblical text they celebrate the holiday over 7 days, however, Orthodox, Hasidic, and other Jews in the Diaspora will celebrate the holiday as 8 days ending on Sunday, April 20th.
Sunday, April 13th is the 102 day of the 2025 calendar year with 6 years, 3 months, 28 days until the start of the celebration of Passover 2025.
More information on Passover. (Traditions, Customs and History)
Passover
Name(s):
Passover, Pesach
Type:
Observance, Jewish
When:
Begins 15th day of Nison in Hebrew Calendar
April 2025 Holidays