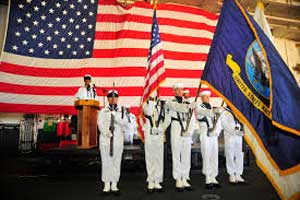 The next upcoming Patriot Day is on Monday September 11th, 2023.
Celebration\ Observance
This day is in honor of the 2977 killed and many others injured on the September 11th attacks by terrorists. The flag is to be flown at half staff at the White House and on all US government buildings throughout the world. Flags are also encouraged to be displayed on individuals homes as well. Many people go to ground zero in New York city to the National September 11th Memorial and Museum where the old trade center buildings used to exist to remember and heal from their loss on that day. A moment of silence is observed on September 11th beginning at 8:46am the time the first plane hit the North Tower of the World Trade Center Buildings. Patriot Day is not a national federal holiday but rather an observance to nationally recognize those who died on September 11, 2001.
History
A bill was submitted to congress on October 25, 2001 and was passed by the House of Representatives and then later the Senate and finally signed by then President George Bush on December 18. Later, on September 4, 2002 President Bush used the authority of the earlier resolution to make the first Patriots Day official.