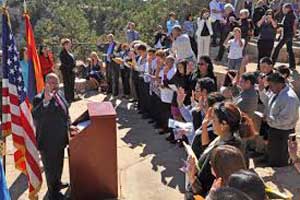 The next upcoming Constitution and Citizenship Day is on Tuesday September 17th, 2019. Constitution and Citizenship Day are combined into one day each year and is celebrated on September 17th annually. The day celebrates the adoption of the US Constitution and those who became US citizens through coming of age or naturalization. The national holiday Independence Day marks the adoption of the Declaration of Independence on July 4, 1776, another important document in American history.
Celebration\ Observance
Constitution Day and Citizenship Day are recognized by various government and civil offices around the nation to help educate the population on the Constitution and help better inform the citizenry about how to become a citizen and access to that information.
History
This day gets its date from the delegates signing the actual Constitution of the United States on September 17, 1787. The US Constitution was created to provide balance between the States and the Federal Government and to create a framework to establish individual freedom and human rights. William Randolf Hearst was a big proponent behind establishing a day to celebrate US Citizenship in 1939 and on February 29, 1952 President Harry Truman signed Citizenship Day into law.