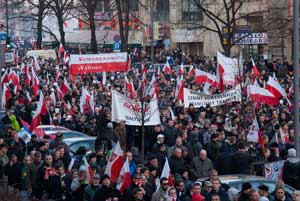 Constitution day in Poland is always May 3 each year and commemorates the adoption of the Polish Constitution back on May 3rd, 1791.
Celebration\ Observance
People celebrate this day by attending military parades, outdoor concerts and picnics taking advantage of the spring weather. This holiday also falls very close to Labor Day/May Day which together the week is called Majowka and often people get the entire week off.
History
May 3, 1791 was the date of the adoption of the Polish Constitution. The constitution was the first constitution in Europe and second only after the United States. Poland had many enlightened thinkers during the day. The holiday was on again and off again over the years and was more recently cancelled by the communists in 1951 and later re-established back in 1990 after the communists were defeated.