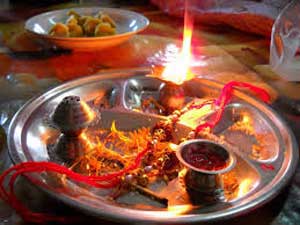 The next upcoming Raksha Bandhan is on Wednesday August 30th, 2024.
Celebration\ Observance
Sisters will tie a sacred thread (rakhi) on the wrist of her brother symbolizing her prayer and love for his well-being. It also symbolizes the brother's vow to protect his sister.
History
The date of the festival is on the full moon (Purnima) of Shravana. The Jains and secular groups celebrate this festival as well.