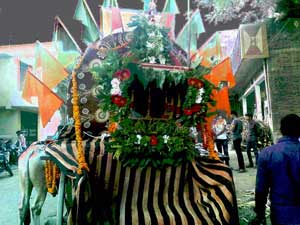 The next upcoming Rama Navami is on Sunday April 14th, 2019. This day celebrates the Hindu festival of the birthday of the God Rama. On the Hindu calendar the day falls on the ninth day of the month of Chaitra which is part of the spring Navratri festival.
Celebration\ Observance
Hindu's on this day will pray and visit a temple. Many will also fast and reflect on their moral behaviors.
History
This festival is celebrated annually broadly across all Hindu denominations celebrating the arrival of Vishnu's 7th avatar the god Rama.