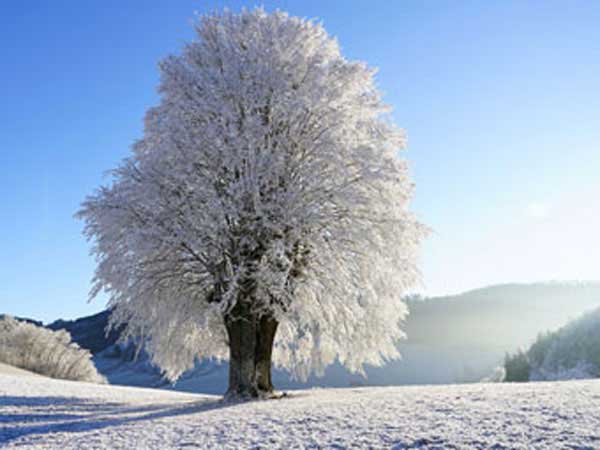 Tree covered in ice from winter storm.
Winter for the year 2016 starts on Wednesday, December 21st for the Northern Hemisphere* and on Tuesday, June 21st for Southern Hemisphere*.
Winter has the coldest weather of the four seasons as the days become shorter and colder with snow dropping in the coldest areas. In the Northern Hemisphere winter comes in the December, January, and February months and in the Southern Hemisphere it comes in the June, July and August months. Winter comes about by the Earth decreasing its axis tilt relative to the sun till the Winter Solstice (December 20-23 in Northern Hemisphere) then the sun relative to the earth changes course and starts to move back towards the equator.
More information on Winter.
(Details on Northern and Southern Hemisphere for Winter)
Winter
Name(s):
Winter, Winter Solstice
Type:
Season
When:
December 20th thru 23rd (N. Hemisphere), June 20th thru 22nd (S. Hemisphere)
How many days to Winter 2016?
Wednesday, December 21st is the 355 day of the 2016 calendar year with -1 year, -10 months, -29 days until the start of Winter 2016 in Northern Hemisphere (*Denver, USA).
Tuesday, June 21st is the 172 day of the 2016 calendar year with -2 years, -4 months, -28 days until the start of Winter 2016 in Southern Hemisphere (*Sydney, Australia).