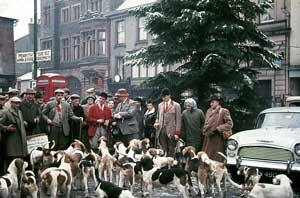 Boxing Day is always celebrated on December 26th unless it lands on a weekend then it will be pushed to the next Monday. It is the getting rid of boxes from presents received on Christmas as well as celebrating St. Stephen.
Celebration\ Observance
Most just celebrate with a huge feast in the name of St. Stephen and giving away small gifts to one another. This is a national holiday in Australia that most have the day off for.
History
It comes from the tradition of rich British households giving their servants their leftover boxes from Christmas to which the servants would use these to give small gifts to each other. Though in South Australia this holiday is called Proclamation Day and is celebrated on December 28th to mark the proclamation of South Australia as a British province by Captain John Hindmarsh.