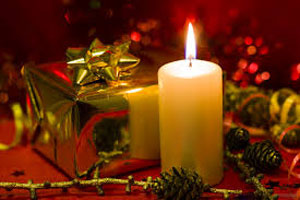 Christmas Day celebrates the birth of Jesus and occurs the 25th of December every year. Christ is presumed to have been born on the 25th of December 1 BC, but no one really knows if that's accurate.
Celebration\ Observance
Present giving and caroling are common celebrations on this well known holiday. Most people have Christmas Day off meaning that public buildings like the post office will not be open on this day.
History
The holiday started out as a celebration of the Winter Solstice and the birth of Christ, but as religion became less important, secular ideas of Santa and gift giving became part of the norm for this day. It turned more from the Winter Solstice to celebrating Jesus's birth in the Christian faith.