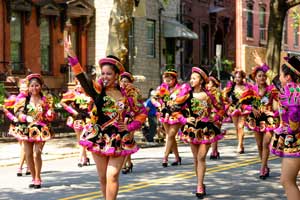 Bolivia Independence day falls on August 6th each year and celebrates the beginning of this country back in 1825 forming the Republic of Bolivia.
Celebration\ Observance
People celebrate this day by attending parades, dances, carnivals, outside get togethers, and military displays with much patriotism and pride about their countries independence. This independence day holiday is a national holiday with most business and government offices closed.
History
May 25, 1809 started the popular uprising against the colonial government and with other uprising lasting from 1809 to 1825 culminating in independence on August 6, 1825.