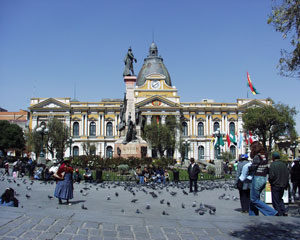 Plurinational State Foundation Day in Bolivia always falls on January 22 each year celebrating the adoption of a new constitution in 2010.
Celebration\ Observance
Evo Morales won the Bolivian election back in 2005 and was the first President to come from one of the indigenous tribes. The day celebrates the new constitution that Evo Morales brought forward recognizing the multi-cultural nature of Bolivia today. This day is a national holiday with government and business offices closed.
History
On January 22, 2010 Evo Morales won his second election and the new constitution was enacted. He also enacted the day to be Plurinational State Foundation Day to be held annually as a national holiday.