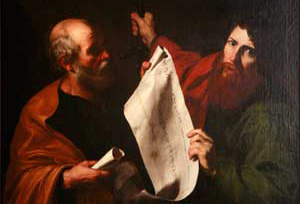 Occurring every June 29th of the year, Feast of Saint Peter and Saint Paul celebrates the two saints and their role in Jesus's life. It was chosen to be celebrated on the day of their deaths.
Celebration\ Observance
This Catholic holiday is celebrated through a feast in the honor of Peter and Paul hence the title. It is mostly just a feast held in Rome.
History
Both men were extremely important in the founding of the Christian religion in their preaching and development of the church. Such important members in history were calendar sainthood and now are celebrated.