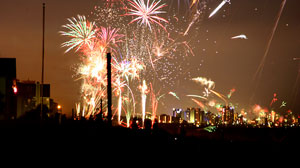 Colombia Independence Day celebrates when Colombia gained its independence from Spain in 1810. It is always observed on July 20th.
Celebration\ Observance
It is celebrated with parades and processions around Colombia. Traditionally people also listen to old folk music to honor that history that made their country.
History
The Spanish arrived in Colombia in 1499 and established the first settlement in 1510. Charles III was in charged and with the independence of the United States the Colombians wanted freedom from their own monarchy and so they fought for it. They finally gained it in 1810.