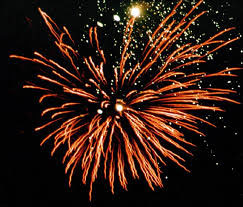 New Year's Day in the United Kingdom celebrates the first day of the year on the Gregorian calendar. This holiday occurs January 1st every year.
Celebration\ Observance
On this holiday people celebrate with fireworks and parties throughout the entire night. In Scotland most people sing songs at midnight as the new year begins. All schools, businesses, and offices are closed other than a few stores.
History
New Year's Day used to be celebrated on March 15th on the old Roman Calendar. But then it was moved to January 1st in 153 BCE.