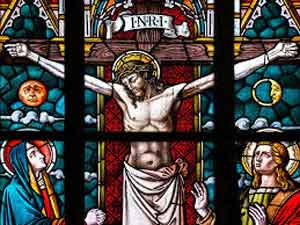 The next upcoming Orthodox Good Friday is on Friday April 26th, 2019. Orthodox Good Friday also called Great Friday and Holy Friday is a day of remembrance of Jesus's death on the cross. Many Orthodox churches will celebrate the day later in the year as with other holidays as well because they follow the Julian calendar versus the Gregorian calendar. This day is not a public holiday so government and business offices will be open. Orthodox Good Friday is two days prior to Orthodox Easter which celebrates the resurrection of Jesus Christ.
Celebration\ Observance
Some will fast on this day while many will attend church or evening services that will have readings about the passion of Christ.
History
While the Orthodox Christian Church follows the Julian calendar versus the newer Gregorian calendar introduced in 1582, the Orthodox church's holidays often fall later in the year as compared to the Gregorian calendar.