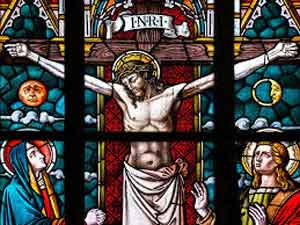 The next upcoming Orthodox Good Friday is on Friday May 3rd, 2024. It is not a federal holiday in the United States. Orthodox churches will hold services on this day. Orthodox Good Friday is two days prior to Orthodox Easter which celebrates the resurrection of Jesus Christ.
Celebration\ Observance
Celebration includes special liturgies at the Orthodox churches, buffets, dinner, dances, and other traditions brought over from other parts of the world especially Eastern Europe and Russia. Many churches follow a strict fasting on this day with some churches doing the 12 readings from the gospel starting with John 13:31-18:1 (Christs' last sermon).
History
While the Orthodox Christian Church follows the Julian calendar versus the newer Gregorian calendar introduced in 1582, the Orthodox church's holidays often fall later in the year as compared to the Gregorian calendar. Some of the larger orthodox churches in the United States are the Russian Orthodox Church, Greek Orthodox Church, and Romanian Orthodox Church many growing with the increasing immigration from those home countries over the 19th and 20th centuries.