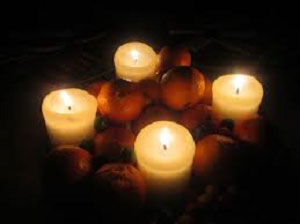 The next upcoming Orthodox Christmas Day is on Sunday January 7th, 2024. Two other important dates for Orthodox Christians are Orthodox Good Friday commemorating the Crucifixion of Jesus Christ and Orthodox Easter celebrating the resurrection of Christ.
Celebration\ Observance
Here in the United States government and business offices will remain open on this day as it is not a public or federal holiday.
Orthodox Christians fast before the holiday to prepare themselves in thinking of others particularly the poor, less time on food and preparation, and more time in prayer. Church is attended that day where traditions such as burning frankincense to remember the three wise men who visited Jesus as a baby and brought him gifts. The focus is on unity and peace, not presents and commercial characters.
History
The Julian calendar is often used by Orthodox Churches. On the Julian calendar Christmas falls on December 25 but on the Gregorian calendar it falls on January 7th each year until the year 2101 when Christmas according to conversion of the Julian calendar to the Gregorian calendar will fall on January 8th. Some Orthodox Americans observe Christmas according to the Julian calendar revised in 1923 which is similar to the Gregorian calendar, however the majority of Orthodox Churches use the original Julian calendar that dates back to 46 BC during the time of Julius Caesar.