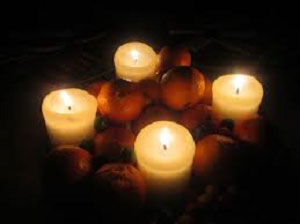 This year Orthodox Christmas Day is celebrated/observed on Sunday Janaury 7th, 2018. On or near January 7 is the Christmas Day celebration for the Orthodox Christians. Like Christmas Day on December 25, it is the celebration of the birth of Jesus, the son of God.
Celebration\ Observance
Orthodox Christians fast before the holiday to prepare themselves in thinking of others particularly the poor, less time on food and preparation, and more time in prayer. Church is attended that day where traditions such as burning frankincense to remember the three wise men who visited Jesus as a baby and brought him gifts. The focus is on unity and peace, not presents and commercial characters.
History
The Julian calendar is often used by Orthodox churches where Christmas is on December 25, making the January 7 upheld from 1901 to 2100. January 8 is the Orthodox Christmas for the Gregorian calendar. Most Orthodox Americans observe Christmas according to the Julian calendar revised in 1923 which is similar to the Gregorian calendar.
Days till Orthodox Christmas Day 2018
There are 284 days until the celebration/observance of Orthodox Christmas Day Sunday Janaury 7th, 2018.