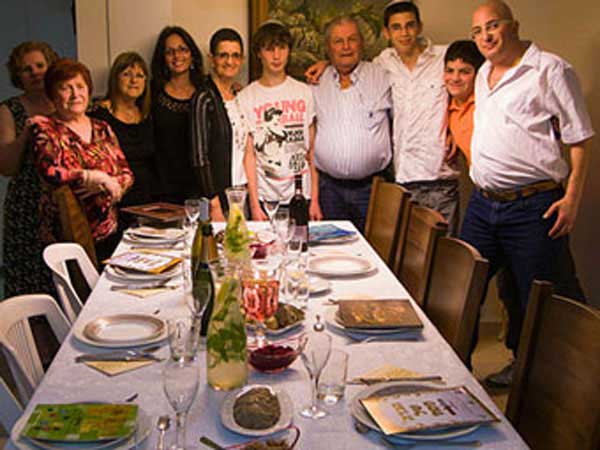 Passover for the year 2021 starts on Sunday, March 28th and ends the 7 day holiday on Saturday, April 3rd. For the Jewish calendar night begins before day, thus the holiday begins on the sunset of the previous day on the evening of Saturday, March 27th. For Reform and Reconstructionist Jews who follow the Biblical text they celebrate the holiday over 7 days, however, Orthodox, Hasidic, and other Jews in the Diaspora will celebrate the holiday as 8 days ending on Sunday, April 4th.
Passover begins typically in March or April of the Gregorian calendar. It is on the 15th day of the month of Nison which is on the night of a full moon. It lasts generally for 7 to 8 days.
Why do Jewish holidays start at nighttime?
According to the Torah, the story of creation in Genesis says "And it was evening, and it was morning day one", "And it was evening, and it was morning; the second day", thus night comes before day. So for the Jewish calendar all days begin at nightfall and end the next day including holidays.
Days to Passover 2021
Sunday, March 28th is day number 87 of the 2021 calendar year with 1 year, 2 months, 2 days until the start of the celebration of Passover 2021.
Passover
Name(s):
Passover, Pesach
Type:
Observance, Jewish
When:
Begins 15th day of Nison in Hebrew Calendar
Dates for Passover
| Holiday | Date | Days to Go |
| --- | --- | --- |
| Passover 2019 | Saturday, April 20, 2019 | -281 |
| Passover 2020 | Thursday, April 09, 2020 | 74 |
| Passover 2021 | Sunday, March 28, 2021 | 427 |
| Passover 2022 | Saturday, April 16, 2022 | 811 |
| Passover 2023 | Thursday, April 06, 2023 | 1166 |
| Passover 2024 | Tuesday, April 23, 2024 | 1549 |