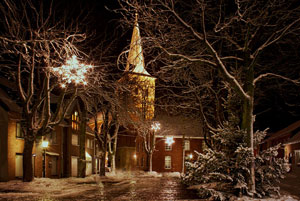 Christmas Eve falls on December 24th each year the day before Christmas.
Celebration\ Observance
Some people get half day off work. Many will spend the evening with family and friends celebrating with food and drink. Some will attend church in the evening.
History
Christmas Eve is the day before Christmas that celebrates the birth of Jesus Christ and ends the Advent Season. People have been celebrating this day ever since Christmas day was celebrated.