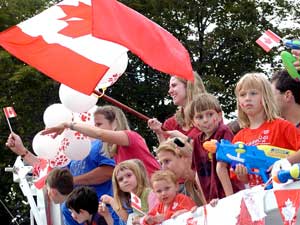 Canada Day celebrates the unification and pride of Canada hence the name. It is held on July first of every year.
Celebration\ Observance
Many celebrate locally with activities or community arranged fairs and festivities. This national holiday gives a day off for all Canadians.
History
The start of this holiday began with a guy named Governor General, Lord Monck who called upon the Canadians to celebrate and dedicate a day to the Queen of England and the unity of the territory under the British crown. After years of this holiday it stuck with Canada and became a national holiday.