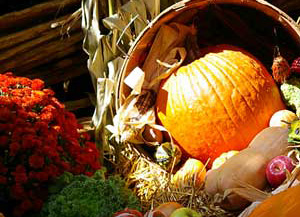 Thanksgiving in Canada is celebrated on the 2nd Monday of October every year. It allows Canadians to give thanks for a good year of harvest.
Celebration\ Observance
Today it is celebrated by pulling the family together in a huge Thanksgiving meal or feast for dinner. It also involves playing games and activities with loved ones and the community.
History
The holiday came to be in 1879 as a national holiday but the beginning dates back to the time of Martin Frobisher when he discovered Canada. He landed on shore and ate a meal of thanks for surviving the long journey to Canada from England.