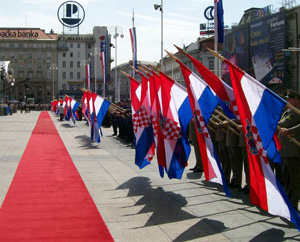 Statehood Day in Croatia is always on June 25th each year and celebrates their declaration of Independence from Yugoslavia on June 25 1991.
Celebration\ Observance
People celebrate the day with family and friends showing patriotic support and pride of their countries recent independence. This day is a national holiday with most government and business offices closed.
History
This day also called Dan drzavnosti, Croatia was one of six republics that made up the former Yugoslavia country. When the Soviet Union collapsed in the early 1990's this set the stage for the break up of the Yugoslavia state and the eventual independence of Croatia.