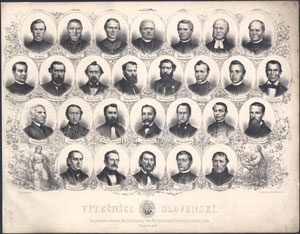 Constitution Day in Slovakia is always on September 1st each year and commemorates the adoption of the Constitution on January 1st, 1992.
Celebration\ Observance
People will perform traditional folk dances and singing along with other festive activities. Bratislava Castle is lit up in the evening to recognize the holiday.
History
On January 1, 1993 the signing of the Constitution by the new Slovak and Czech republics brought an end to the previous state of Czechoslovakia and a beginning to the two new states. At Bratislava Castle on September 3, 1992 the Speaker of the House Ivan Gasparovic signed the Constitution.