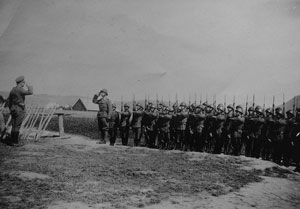 In Slovakia National Uprising Day is celebrated August 29th each year and commemorating the August 29, 1944 uprising against the pro-Nazi government.
Celebration\ Observance
People celebrate by placing wreaths on the memorial in Bratislava. Some do not celebrate the day as they see it as a pro-communist day that they do not support. This day is national holiday with most government and business offices closed.
History
The uprising was a result of Jozef Tiso allowing the German army to occupy the country in August 29, 1944. The uprising was started then but eventually got destroyed by the German forces with some continued resistance until the end of the war.