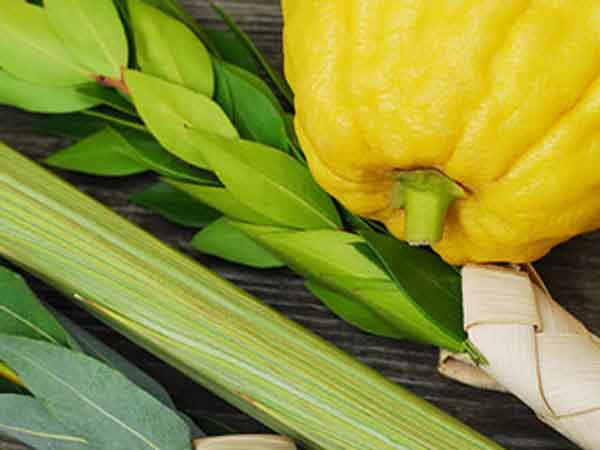 Yellow squash and corn husk.
Sukkot for the year 2019 starts on Monday, October 14th ending the 7 day festival on sundown Sunday, October 20th. Because the Jewish calendar is a lunar calendar, the holiday begins on the sunset of the previous day on the evening of Sunday, October 13th.
Sukkot is a seven day Jewish festival with the first day starting on the 15th day of the first month on the Jewish calendar called Tishri. This festival season is not a public holiday but many Jewish businesses and schools may have reduced hours. Shemini Atzeret and Simchat Torah are celebrated the next consecutive 2 days after Sukkot with Simchat Torah ending the annual cycle of bible readings.
Monday, October 14th is day number 287 of the 2019 calendar year with 3 months, 26 days until the start of the 7 day festival of Sukkot 2019.
More information on Sukkot. (Traditions, Customs and History)
Sukkot
Name(s):
Sukkot, Feast of Tabernacles, Feast of the Ingathering, Sukkos, Feast of Booths
Type:
Observance, Jewish
When:
7 day festival start on 15th of Tishri in Hebrew Calendar
October 2019 Holidays