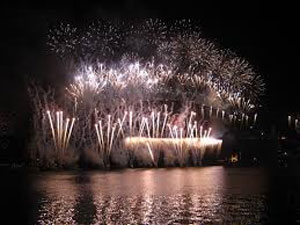 New Year's Eve in Venezuela falls on December 31st according to the Gregorian calendar and celebrates the coming New Year.
Celebration\ Observance
People will celebrate with family and friends eating and drinking and often attending firework shows that are held throughout the country. Many will attend a New Year's eve party will they will countdown to the New Year.
History
New Years eve has been celebrated for hundreds of years even prior to the adoption of the Gregorian calendar back in 1582. Its roots exist in the reflections of people looking back at the last year and hoping for good fortune to join them in the New Year.