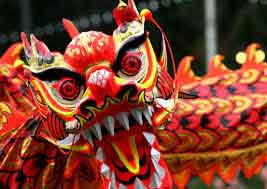 New Year Holiday in China is determined by the lunar calendar. It is a festival that can last for many days to celebrate the arrival of Spring.
Celebration\ Observance
It is celebrated with fireworks and the gathering of distant family members to celebrate a new year and beginning with one another. Many compare this holiday to Christmas in the Western part of the world and it is a time that everyone gets the holiday off.
History
This holiday originated during the Shang Dynasty and it celebrates family reunion and hopes the advent of spring. It wills spring to come with beauty and grace: to push out the winter cold and death.