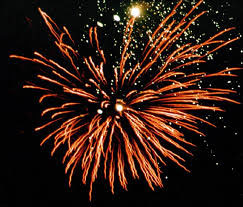 New Year's Day in China celebrates the upcoming of Spring. This holiday always occurs between January 1rst and 3rd depending on the rotation of the moon.
Celebration\ Observance
It is traditionally celebrated by blasting out colorful fireworks at exactly 0:00 in the local time zone. The New Year is a national holiday, meaning that many businesses and schools get to take the day off.
History
This minor festival takes place based on the Lunar Calendar and China uses it to determine which day will be the beginning of a new year. It is just like New Year's Day anywhere else except based off the patterns of the moon.