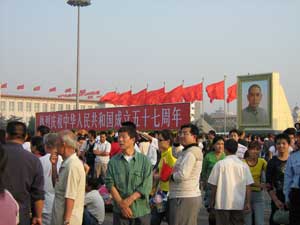 Chinese National Day celebrates when modern day China came to be every October 1rst. It usually lasts up to a week with a bunch of minor holidays thrown in for extra celebration and a chance for distant family members to get together.
Celebration\ Observance
It is usually celebrated with a military parade and a flag raising ceremony in Hong Kong. This is a day all get off to enjoy a time with family and friends.
History
The People's Republic of China was founded on October 1, 1949. It was celebrated in Tian'anmen Square to which that December the government made it a national holiday.