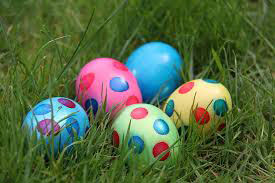 Easter in Greece celebrates Jesus Christ's resurrection. This holiday is celebrated around late March and April.
Celebration\ Observance
Christians will attend a special church service and many will just take the day to relax and spend time with family and friends. This is a public holiday so most stores, offices, and businesses are closed.
History
According to the Christian bible, Jesus Christ resurrected into heaven and that day is now known as Easter.