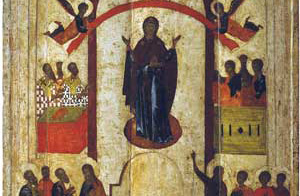 This holiday also called Sinaxis Yperagias Theotokos Marias or Synaxis of the Most Holy Theotokos is dedicated to the Virgin Mary. This holiday is celebrated on the 26th of December which is the second day after Christmas where the Orthodox Church celebrates the Virgin Mary.
Celebration\ Observance
Most government and private bussiness will be closed.
History
This day falls between Christmas on December 25th and St Stephens Day on December 27th.