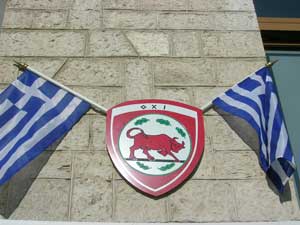 Ochi Day celebrates when Greece refused to submit to the powers of the Axis. This holiday takes place on October 28th every year.
Celebration\ Observance
Most people watch military parades, dance, and go to church services. It is a national holiday so most businesses, offices, and schools are closed.
History
In 1940 Greeks refused to let the dictator of Italy to occupy Greece. The name of the holiday came from a General named Ioannis Metaxas who said "Ochi" meaning "No" in Greek.