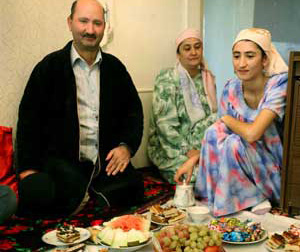 Ramadan Feast in Turkey is a three day festival that falls on the first day of Shawwal, which is the 10th month on the Islamic Calendar determines by the first sighting of the new moon each month. So the date of Ramadan Feast will change each year.
Celebration\ Observance
People spend time visiting relatives and enjoying large meals with lots of sweets. Children can attend Turkish shadow plays like Karagoz and Hacivat. It is custom to visit your older relatives and pay them respects by kissing their hand and spending time with them.
History
The Ramadan Feast is celebrated after a month of fasting and is a very important Muslim celebration for the Turkish people.