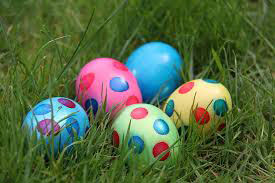 Easter Monday in Germany is a Christian holiday celebrated the Monday after Easter. It continues the celebration of Jesus's resurrection.
Celebration\ Observance
Many in southern Germany start candle-lit parades early in the morning to symbolize Jesus's visits after death. Egg races are also a popular occurrence on this day.
History
Traditionally the Christian holidays of Christmas and Easter were a week long and are more modernly shortened to a single day. Easter Monday was created for those who were working on Easter Day to have a day off to go to church.