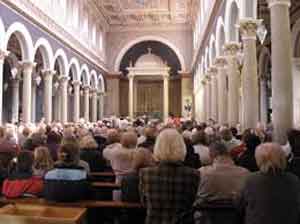 Good Friday honors the day before Christ went to be nailed to the cross. It celebrates what Jesus did in life, death and resurrection.
Celebration\ Observance
In Germany Christians will join in on re-enactments of the Crucifixion and mourn for Jesus's death. Many go to church and seek guidance in ministry.
History
Good Friday most likely comes from the sense that it was 'good' that Christ came to die then defeat death itself by resurrecting to heaven. It also is believed to come from the notion of 'God's Friday'.