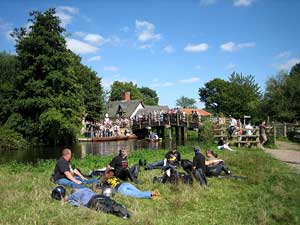 June Bank Holiday is a day to be outside and enjoy the weather and watch sporting events. This holiday takes place on the first Monday of June each year.
Celebration\ Observance
Most people have picnics, camp, go to concerts, watch sporting events, enjoy art and music festivals, and go on vacation. Places such as schools, offices, and other businesses are closed.
History
This holiday allowed people to attend to church services and organize local fairs and cultural events after Pentecost.