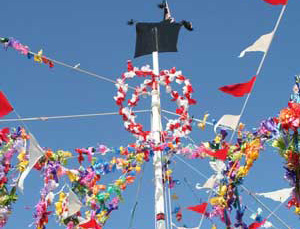 May Day or Labor Day in Ireland celebrates workers rights. This holiday takes place the first Monday of May each year.
Celebration\ Observance
On this day, people give may flowers to loved ones, go to fairs, and have communal meals. All stores are closed other than airports and railway stations.
History
The beginning of May is the start of the flower and tree blossoming. This holiday used to be celebrated with bonfires that would be good luck for the upcoming year. It became an official holiday after the 1993 Public Holiday Regulations Act.