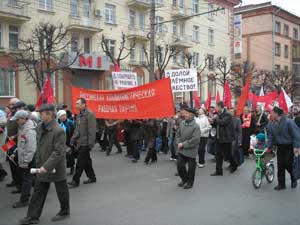 Spring and Labor Day falls on May 1 each year and celebrates the workers movement.
Celebration\ Observance
People may attend labor union events but most use the day to relax and do some outside gardening with the Spring weather coming. This day is a national holiday with most government and businesses closed.
History
During the early twentieth century the workers movement was strong and resulted in a holiday in 1918 called the Day of the International Solidarity of Workers. Later in 1992 the Russian parliament renamed the holiday to its current Spring and Labor Day.