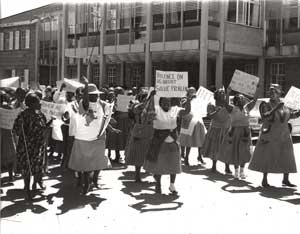 National Women's Day in South Africa is celebrated on August 9th each year unless the day falls on a weekend and then the observance will be on the following Monday. This day celebrates all the contributions women make in our daily lives as well as to society at large.
Celebration\ Observance
On this day women are recognized for their contributions and may receive gifts from their family and friends like flowers, or a card.
History
This day has its roots in the Women's movement of the late 19th and 20th centuries going on around the world. And now recognized as a holiday in many countries including South Africa.