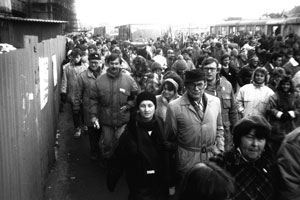 Struggle of Freedom and Democracy Day in the Czech Republic always falls on November 17th each year and celebrates their countries students role in helping overcome Nazi occupation and communist rule.
Celebration\ Observance
The day is celebrated as a patriotic day providing the freedoms that the Czechs enjoy today. This day is a national holiday with most government and business offices closed.
History
The holiday date of November 17th comes from the day Nazi troops went to the University of Prague after their were demonstrations and took 1200 students and sent them to concentration camps and executed the nine leading students of the demonstrations.