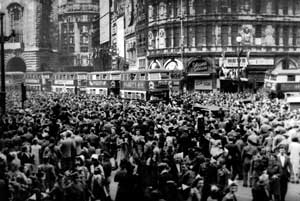 Victory Day celebrates the end of World War 2 and Czech Republic's freedom. This holiday occurs on May 8th each year.
Celebration\ Observance
On this holiday people attend to churches, sing patriotic songs, and remember those who have died in the War. Most schools learn about Nazi oppression and World War 2 before Czech Republic Victory Day happens. Most buildings are closed other than airports and railway stations.
History
The day is remember the end of World War 2 and the liberation from the fascist who ruled over the country for 6 years.