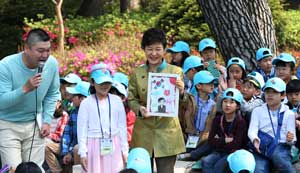 Children's day is part of Golden Week and is to celebrate children and who they are and their joy.
Celebration\ Observance
This is a family day where they can pray for success and health of their children. Some people put up traditional carp streamers and samurai dolls to show success in life. This day is a national holiday.
History
This became a national holiday in 1948 in its current form. Prior to this there were two holidays - a boys day and a girls day but in 1948 they combined the two into one holiday.