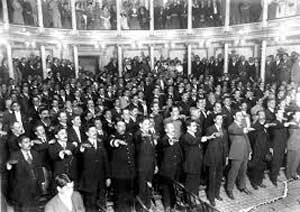 Constitution day lands on the first Monday of February. The day celebrates the ratification of the Constitution after the Mexican Revolution in 1917.
Celebration\ Observance
People celebrate by attending parades and other festivities. The day is a national holiday with government offices and most business closed.
History
The Mexican Constitution drawn up in 1917 was the first of its kind to include human rights and was modeled later by other countries.